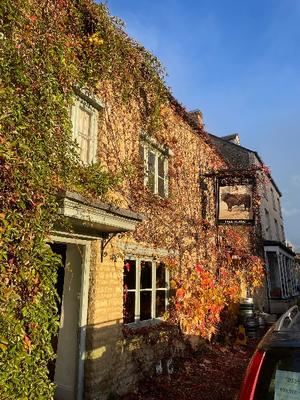 We are looking for enthusiastic people to work in a variety of different roles at a very exciting new venture The Pelican Pop up at The Bull Inn, Charlbury. We have a number of roles including Chefs, Kitchen Porters, Waiters, Runners, Bartenders and Bar Backs. Please pop in to see us if you are interested in any of these roles, and get in contact via email  at: sacha@thebullcharlbury.com or reply to this Ad.
A bit about us: We aim to be a true part of the community around us, not simply by being a place to eat & drink, but by investing in projects and causes close to our hearts.
Focusing on local producers, who use sustainable production methods, is what we are all about. We understand the importance of carefully selecting our suppliers and evaluating how these decisions impact our footprint. We work with Farms in the local area who promote biodiversity and centre around regenerative farming.
A major component of hospitality has, and always should be, a sense of fun. As we re-establish ourselves as a neighbourhood staple, The Pelican pop up at The Bull hopes to be known as a place to have a good time. From upbeat live music nights, to a lazy Sundays we aim to cater for all.
Alexander Humphreys · Tue 8 Nov, 15:49 · Link