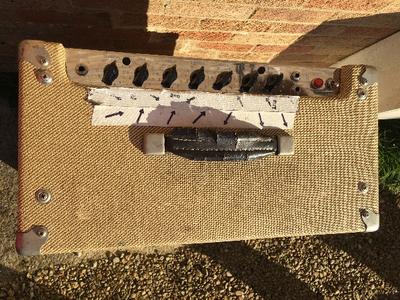 Peavey Classic 30 with flight case and foot switch.
Great sounding amp based on the Vox ac30. Effects loop, top boost switch, footswitchable reverb, footswitchable normal and gain channels. Lovely overdrive.
It's had a recent full service with a couple of new capacitors and a full re-valve. So it all works as it should. Speaker is upgraded to a Celestion G12 Vintage 30 that has been broken in for about 25 hours play time.
Comes with Peavey foot switch and a Bird Brothers flight case lined with carpet and Rockwool to protect the amp.
This was owned by Rick Fenn from 10cc. He also played with Mike Oldfield and Mike's name is still visible on the tour case. This amp was one half of Rick's stereo live rig. I've left the stickers on with his settings and not cleaned up the tolex too much as I like the history of it.
Jim 07528659591
James Goad · Fri 4 Nov, 12:57 · Link