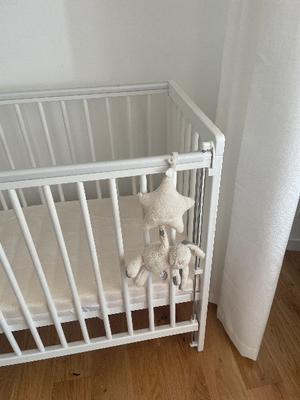 Small cot which my daughter used until she was 3. Very good condition. It's small, but we sought this model out since we didn't think the massive costs are that practical. And this one has been great. 
Cot base has two heights. Front panel slides down. Anti-chew covers on the top bars (which have remained un-chewed!). White with a few small pen marks. Otherwise in great condition. 
Pick up from Ditchley, or I may be able to bring into Charlbury. Please message through the site. Thanks. 
Andrew Outred · Sun 10 Jul, 12:29 · Link