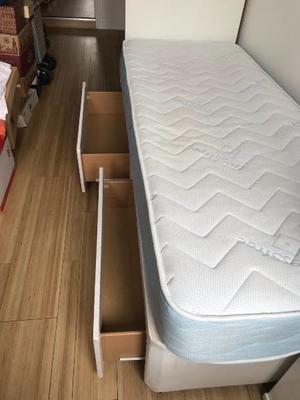 2.  Single 3" bed hardly slept in, 2-drawer storage underneath, immaculate mattress incuded if you want it, £20.
3.  Hand-painted decorative jug 12" high, £15.
4.  2 sets of handpainted Spanish tiles, blue flowers and Spanish city coats-of-arms, £7 each set.
5.  Still some garden pots, a couple of metal storks, plant supports various (low) prices.
Please phone Lee on  01608 819003 or leave a message on the website.
Lee Belcher · Sun 8 May, 19:48 · Link