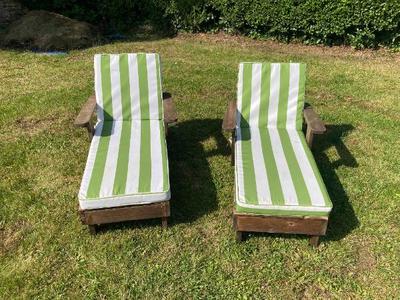 This summer's MUST HAVE: a dinky kids' deckchair set with padded tie-on cushions, drinks table, and matching umbrellas.
In good, used condition. Hard to give all the dimensions but to give you an idea, the bottom cushion is 70cm long and the whole bed is 95cm from end to end. Suitable for children up to about age 6.
Only £25 – or make me an offer. Go on, they're worth it!
James 07792 375423
James Styring · Sun 18 Jul, 23:56 · Link