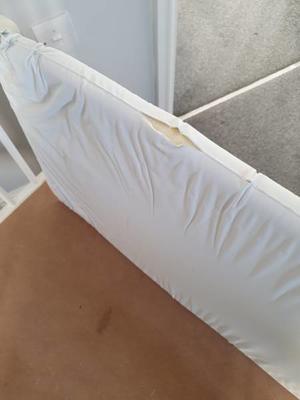 White wooden rocking crib.
 Approx 104cm x 50cm. Comes with waterproof mattress(which does have a small split) & fitted sheets. The crib shows a few signs of wear & tear, but still has plenty of life left in it, shame to send it to the tip.
£15.00. Available from the weekend.
Contact Dee on 01608 819260 or through this site.
Deanna Cutting · Wed 20 Jan, 15:59 · Link