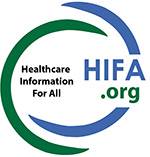 We are looking for more volunteers to help with increasing demand. If you can use a computer and have an eye for detail, we would be grateful for any help.
HIFA.org (Healthcare Information For All) is a small non-profit based at the Corner House, Charlbury. We work with WHO and others to help ensure that every person has access to the healthcare information they need to protect their own health and the health of those for whom they are responsible - and that every person is protected from harmful misinformation.
We are especially busy at the moment due to COVID.
If you can spare 2 hours a week, working from home, please contact me: neil@hifa.org
With thanks to our current volunteers, Jackie Hague and Alison Offer.
Clare Watts · Sun 8 Nov, 16:14 · Link