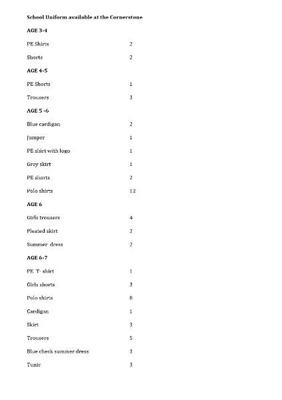 Second hand Charlbury School Uniform available for free at the Cornerstone at the Corner House 10am - 1pm Monday - Saturday until Saturday 12th. 
Jumpers, trousers, shorts, polo tops and pe t shirts and shorts. 
A list of what is currently available is in the photo but as its not very easy to read it can be emailed to you. 
For information please email parishoffice@stmaryscharlbury.co.uk