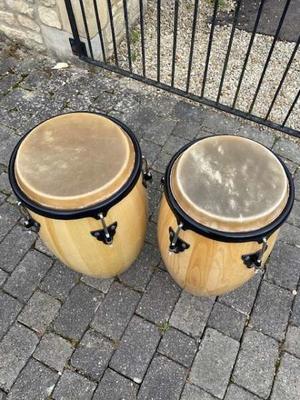 I've had these congas for a few years but I hardly ever play them (and then not very well).  I'd rather they went to a good home and gave me a bit more space.
I don't know what make they are but they're in good condition with good vellum heads and they sound great.  They come with stands.
Call or email me to ask questions or arrange a socially distanced try-out.
simonfenn@me.com.  07828076358
Collect from Market Street, Charlbury.
Simon Fenn · Thu 2 Jul, 18:01 · Link