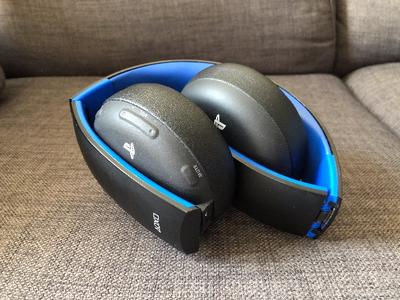 This advert was posted 249 days ago and may no longer be relevant.
Official Sony PlayStation PS4 PS3 PSVita Wireless 7.1 Stereo Headset 2.0 (Black).
Used but in great condition. Very clean and dirt free with no marks or tears on the ear cups.
Comes with all the original accessories, box, manuals, cables and carrying case which are still in their sealed bags (unused). The only thing used from the accessories is the transmitter.
7.1 virtual surround sound (PS3 and PS4 only)
Crystal clear internal microphone
Pre-set sound modes optimised for games, movies and music
Foldable design for travel and storage
Up to 8 hours use time when fully charged, On-screen headset status display
£50 - Contact Hasula on 07824508848
Hasula Prematilaka · Mon 11 May 2020, 16:47 · Link