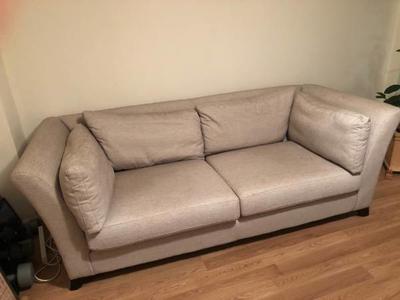 2 x sofas, bought (from Homebase I think) about 4 years ago and hardly used.
D - 100cm
W - 200 cm and 220 cm
H - 80 cm
Only damage is the larger of the 2 has a hole in the right hand side caused by my parrot! Not visible if the sofa is against a wall. Adds character if it's not!
Asking for a donation to Team Anna - suggest £50 but will leave it to you :-)
https://www.justgiving.com/crowdfunding/anna-drysdale
Buyer to collect from Charlbury.
Can sell separately or together.
Contact Gill on 07855 807005
Gill Begnor · Sat 8 Feb, 17:50 · Link