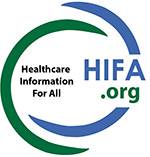 We are a small non-profit organization, funded by donations. We work with the World Health Organization to help doctors and nurses in the developing world.
We are looking for 2 more volunteers
Can you use a computer? Can you spare an hour or two a week?
You choose what you do, from your home or in our Charlbury office, eg:
• Process new members (mainly doctors and nurses in Africa, Asia and South America)
• Basic administration help
• Fundraising
• Website.
If you are interested please call: 01608 811899 or email Dr Neil Pakenham-Walsh: neil@hifa.org
Our office address: John Kibble Room, Corner House, Charlbury, Oxon.
Clare Watts · Sun 2 Feb, 19:48 · Link