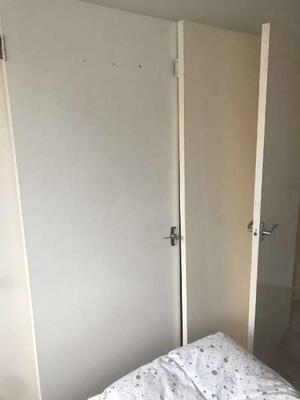 This advert was posted 256 days ago and may no longer be relevant.
We have just replaced the doors in our house and now have 4 cream painted gloss doors and one wooden - free to a good home.
 They are not fancy, but do the job. They could be re-purposed (I have used one to create a worktop)  
Terrible pictures - but if you are interested I can take some better ones!
Jessica Carter Lees · Thu 21 Nov 2019, 14:29 · Link