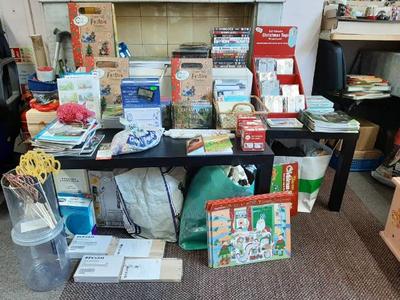 This advert was posted 326 days ago and may no longer be relevant.
Ron Prew's shop on the ground floor of the Corner House has some new items for sale, kindly donated by Larcum's.
These items include Charlbury cups and other souvenirs, Cotswold booklets, and Christmas decorations.
The price? You give what you want and all proceeds go to the upkeep of the Corner House and Memorial as a public good. 
The shop is open 9.30-12 on Friday and Saturday mornings. 
(PS. Come and check out the Community Bookshop upstairs while you are here! 1000s of books, CDs, DVDs all at 50p)
Neil Pakenham-Walsh · Fri 8 Nov 2019, 10:42 · Link