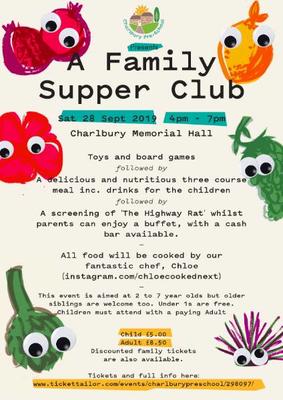 Do you have a lovely veg patch or allotment that is currently serving you a little too well?  
My next event is a Family Supper Club on 28th September to raise much-needed funds for our excellent Preschool.  In order to keep costs down I'm hoping to source as many donations as possible.
If you happen to have a few extra herbs, leaves, any veg or fruit please do get in touch.  I can be messaged here or email: whatchloecookednext@gmail.com I'm happy to pick-up on the mornings of the 24th or 25th, or they can be dropped with me (on Pooles Lane) or at the preschool.
The poster is attached for anyone who would like more information.  Many thanks in advance!
Chloe Horner · Wed 11 Sep, 12:32 · Link