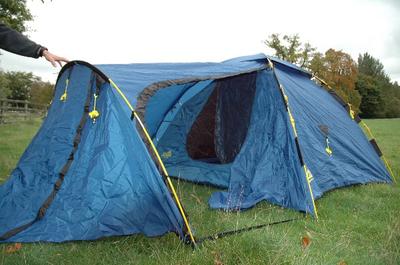 This advert was posted 102 days ago and may no longer be relevant.
We are getting rid of our camping gear and are open to sensible offers, so if you are looking for some bargains in time for the warmer weather, give us a call! Contact us through the website or call Ian on 07929 771079 or Rosey on 07817 578766.
A KHYAM McKinley tent. This is a classic 'easy erect' tent with matching groundsheet. It is a good size for two adults, with a useful porch area for storing gear, getting dressed etc. Bought new for £150 in 2005 and fairly lightly used. There is no room to erect the tent at our home but you are welcome to unpack the bag to check for any damage - as far as we know there are no defects.
We also have various other items to dispose of, including pegs, mallet, small stove, lantern, sleeping bags etc.
Ian Phillips · Sun 7 Apr, 13:01 · Link