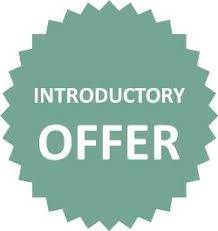 This advert was posted 191 days ago and may no longer be relevant.
After Rachael completing her intense guinot training she's ready to get her hands on your faces! So we have this introductory offer just for you!
UNTIL THE END OF FEBRUARY
£10 OFF ALL FACIALS*
*excluding the lift
...
That's the Aromatic relaxation facial for just £40!! An hour to switch off and enjoy this massage based facial.
OR WILL YOU CHOOSE..
🌟THE STAR TREATMENT HYDRADERMIE
🌟HYDRA PEELING
🌟AGE SUMMUM
🌟EYE LOGIC
Becky Claridge · Mon 11 Feb, 11:51 · Link