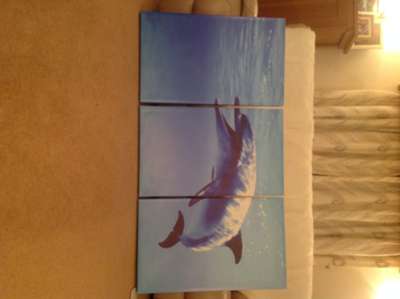 This advert was posted 204 days ago and may no longer be relevant.
A new, never hung triple canvas designed to have 2cm gaps between the 3 panels. Unwanted gift.
Canvas on wooden frame.
Measures 150cm (w) X 81cm (h) approx.
Slight light patch on 3rd panel but will not show when hung.
07913 753634
Jane Turner · Tue 29 Jan, 19:13 · Link