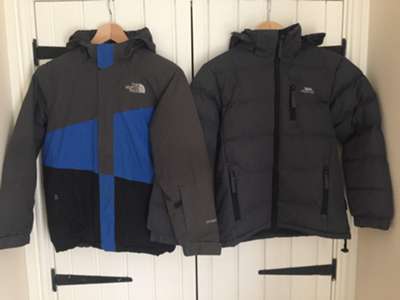 This advert was posted 259 days ago and may no longer be relevant.
It might be the midst of summer, but what better time to get some kids' winter wardrobe bargains!
Trespass Tuff Boys Padded Insulated Casual Jacket - £25 (55% off £55 RRP)
Size: Age 9-10 Years. The coolest coat on the playground. A casual way to keep cosy, benefitting from its on-trend design and Coldheat insulation. The ideal compromise for when they want style, but you want to make sure they're warm.
The North Face Snowquest Winter/Ski Jacket - £40 (50% off £80 RRP).
Size: Medium/10-12 Years. A warm and waterproof jacket that is ideal for all day outings on the slopes or just messing around out in the cold.
Contact Jos on 07468 690059 or jos.foulston@gmail.com
Jos Foulston · Thu 9 Aug 2018, 11:33 · Link